This holiday season, Italy is making life more difficult for unvaccinated people by barring them from indoor restaurants, theaters, and museums beginning Monday in order to minimize the spread of coronavirus and urge vaccine skeptics to get their doses.
Police in Italy have been given the authority to verify whether diners in restaurants or pubs have a "super" green health pass indicating that they have been vaccinated or have just recovered from the illness. Smart phone apps that check people's health pass status have been upgraded to deny access to concerts, movies, or shows to those who have only tested negative in the last few days. The measures are in effect until January 15.
Authorities also mandated that a "basic" health permit, which may be obtained with a negative test, be used to board local transportation and check into hotels.
In Rome, dozens of police officers were stationed at transportation hubs, verifying both green passes and personal identification, and found a cooperative atmosphere among commuters. Nonetheless, according to Stefano Napoli, deputy chief of Rome's municipal police department, a 50-year-old Roman became the first to get a 400-euro ($450) fine after stepping off the bus at the northern Flaminio stop without the "basic" health permit.
"It was about time someone checked it," said Sara Ben, a commuter in Rome, referring to the lack of restrictions on the often-clogged local transportation throughout the pandemic.
Milanese were enjoying the first long weekend of the season, which included Tuesday's celebration for Saint Ambrose's patron saint and Wednesday's national holiday, which left commuter routes more vacant than usual. However, there were few checkpoints surrounding the main Central Station, whether for regional trains or local buses and subways.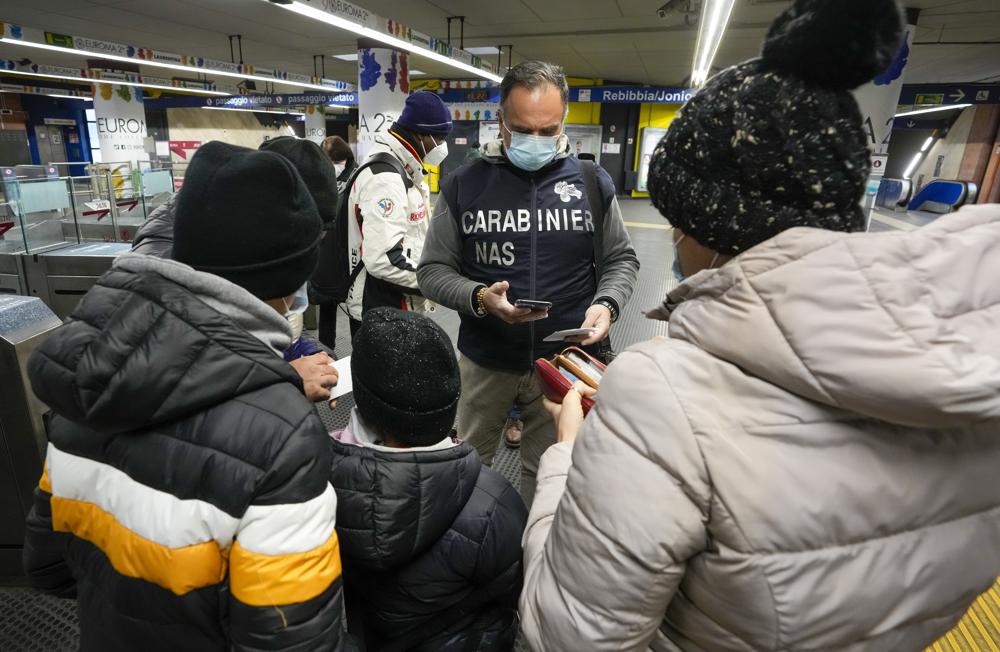 Veronica Bianchi, a commuter, said that her health card was not examined on a regional train arriving in Milan. "But they also didn't verify the ticket," she added.
She supports the government's efforts to urge more people to get vaccinated, noting that those in their twenties, such as herself, are more likely to receive the vaccine.
"To be honest, I think we're sick of being caged. I work in a small company, and there was a race to receive the vaccine,′′ Bianchi explained.
Even before the novel omicron variation was discovered, the incidence of new COVID-19 infections in Italy has been steadily increasing for the preceding six weeks. This is a concerning trend as Italians look forward to holiday parties and excursions to spend time with friends and family after missing out on such events previous year.
While neighbors Germany and Austria are moving toward making vaccines mandatory for select groups, Italy is increasing free-time restrictions on the unvaccinated during the most festive time of year – while letting those who are vaccinated to go about their lives as usual.
Various formulations have been developed by European nations to try to decrease infections during peak seasons.
With the holidays in mind, Switzerland began permitting — but not mandating — event organizers to exclude anyone who hasn't been vaccinated or hasn't recovered from COVID-19 on Monday. Sweden began requiring vaccinations for indoor events with more than 100 persons on December 1.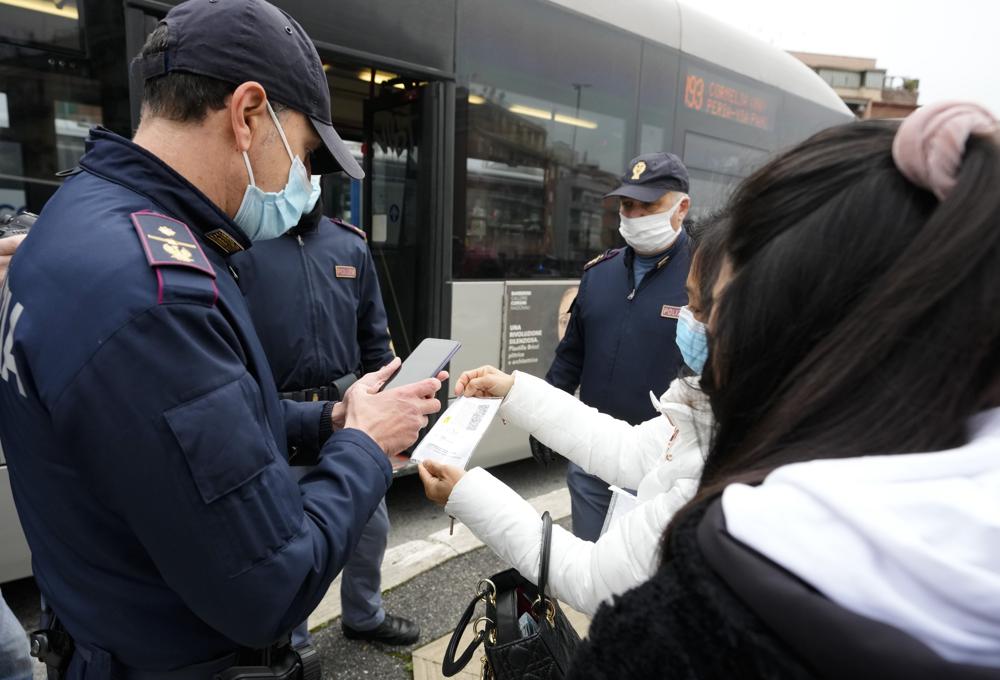 On Monday, the Netherlands altered its intentions to restrict indoor facilities to vaccinated persons only, instead opting for a 5 p.m. closing time for restaurants, movies, and other public places.
Italy has a higher vaccination rate than many of its neighbors, with 85 percent of the eligible population aged 12 and older and 77 percent of the total population vaccinated. People in their 30s, 40s, and 50s, on the other hand, have been the most hesitant to be vaccinated, with roughly 3.5 million still having not had their first dose.
According to Silvio Brusaferro, head of Italy's National Health Institute, they are also the same age group that is now being severely afflicted by the virus.
So far, the delta variety has been the more common, with only seven confirmed cases of omicron in Italy, all of which are linked to two businessmen returning from southern Africa.
With the holiday shopping season in full swing, numerous towns, including Rome and Milan, have imposed mask requirements even outside.
Vaccinations, combined with cautious public conduct such as wearing masks in gatherings indoors or out, according to public health professionals, are critical to minimizing infection levels as winter weather forces more activities indoors. They attribute Italy's unusually high level of immunization to the fact that the infection curve is not as steep as it was last winter, when significant limitations were enforced in response to the spread of the delta variety.
"It is apparent that after two years of the pandemic, we cannot easily close schools to physical activities and shut down commercial activity," said Gianni Rezza, director of preventive for the health ministry.
"As a result, you can strive to keep the virus transmission down with long-term precautions and careful usage of the health pass." "Then there's the massive investment on immunizations," he says.