Pop singer Justin Bieber played to a sold-out crowd in Saudi Arabia's Red Sea city of Jiddah, delivering some of his biggest hits. The concert took on on Sunday night, despite calls from human rights advocates and activists for Bieber to cancel his appearance in protest of the kingdom's arrests and crackdown on critics.
Hailey Baldwin Bieber, Bieber's model wife, uploaded a supportive video of him on stage on Instagram with the words "Go Baby." Other videos on social media showed Bieber on stage alone, dressed in a matching crimson ensemble. Before Bieber, pop and R&B musician Jason Derulo performed with support female dancers dressed in sweatpants and baggy tops.
This would have been impossible only a few years ago in Saudi Arabia, where ultraconservative norms reigned supreme. Concerts were prohibited, and unmarried men and women were separated in public. Saudi Crown Prince Mohammed bin Salman is driving the transformation as he strives to modernize society, attract international investment, and generate opportunities for young people.
Human Rights Watch and others, on the other hand, have urged celebrities to shun the nation, claiming that such events are intended to divert attention and deflect focus away from Saudi Arabia's human rights record.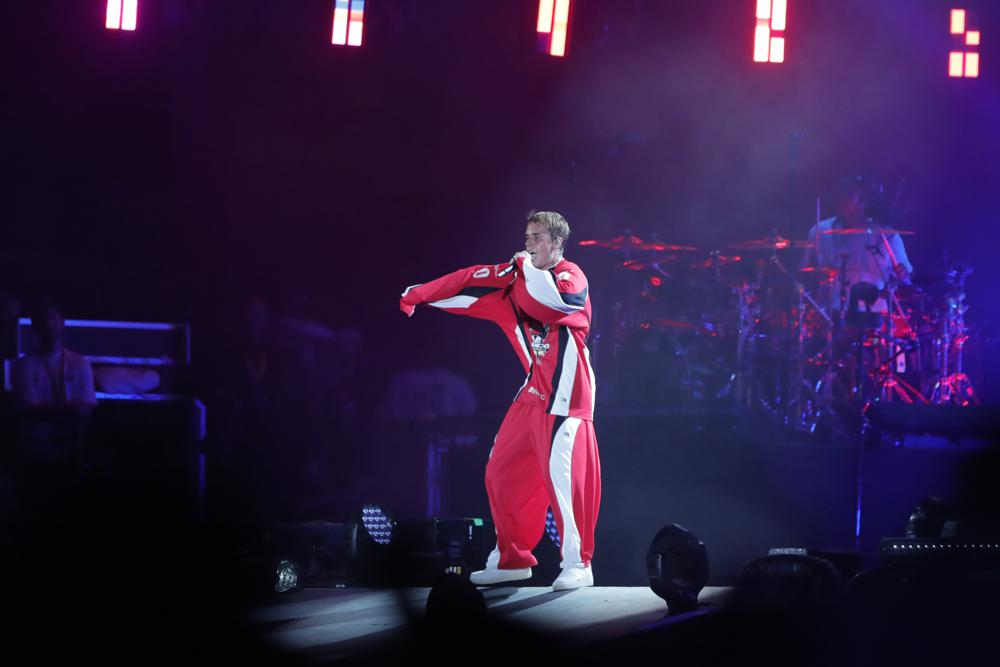 Bieber was the biggest name singer to take the stage as part of the Saudi Grand Prix, which saw Lewis Hamilton triumph ahead of the season's final race.
The Canadian pop musician has not responded to the public outpouring of support for his performance or requests for him to cancel the gig. The fiancée of slain Saudi critic Jamal Khashoggi joined a chorus of voices begging him not to perform at the kingdom's F1 race weeks before his performance in Saudi Arabia.
Hatice Cengiz encouraged the megastar to cancel his concert in an open letter published by The Washington Post in order to "send a forceful statement to the world that your name and talent will not be used to rehabilitate the reputation of a regime that kills its critics." She stated that the decision to hold the Formula One event and invite a celebrity like Bieber "comes directly" from the crown prince.
However, like other performers such as Mariah Carey in 2019, Bieber performed to ecstatic audiences. It's unclear how much celebrities were paid for their visits to the kingdom. The majority of these performances are attended by Saudi youth, who are enjoying the country's emerging social improvements.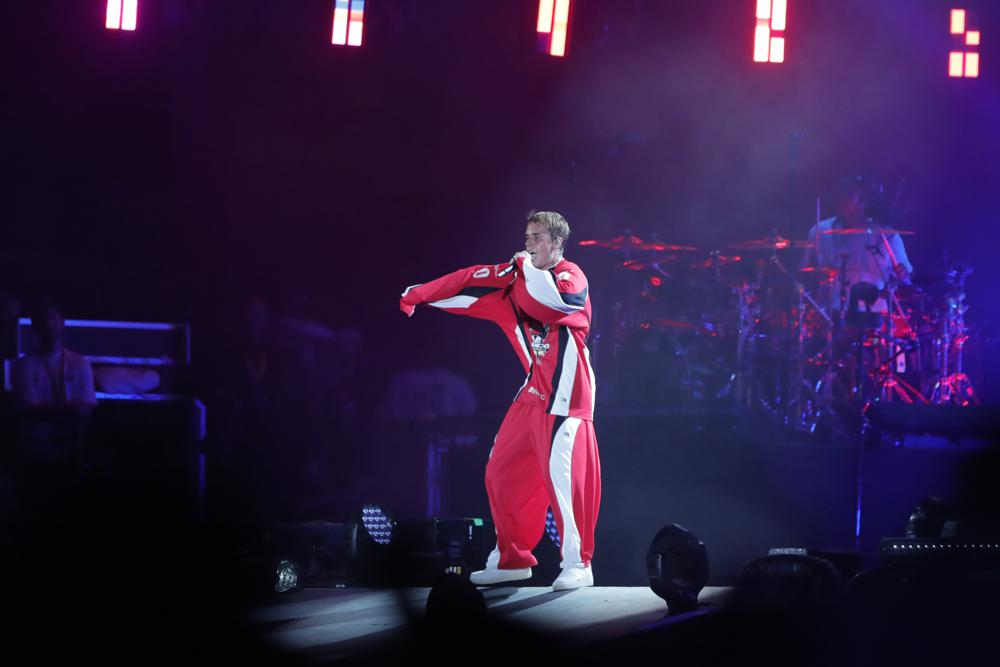 Prince Mohammed attended the Formula One race, and photos on social media showed him snapping selfies with young Saudi men who had waited in line to meet the strong heir to the throne. The F1 race was the kingdom's first hosting of the main sporting event, while it has previously held the lesser-known Formula-E race and other athletic events in an effort to improve the country's status as a tourist destination.
At the time of Khashoggi's murder in late 2018, the crown prince was being acclaimed for improving life in the nation for many. Meanwhile, Khashoggi was penning pieces for The Washington Post on the prince's audacious foreign policy maneuvers and a crackdown on activists and perceived adversaries, including women's rights campaigners, writers, clerics, and economists.
During a visit to the Saudi Consulate in Istanbul to get documents to marry his Turkish fiancée, Khashoggi was slain by a team of Saudi agents working for the crown prince.
According to a US intelligence assessment made public by President Joe Biden, the crown prince approved the operation. According to Prince Mohammed, he had no previous knowledge of the operation.
Bieber's performance in Saudi Arabia comes just months before he embarks on a globe tour next year. Live Nation, the business that owns Ticketmaster, is promoting the tour. Saudi Arabia's state-owned sovereign wealth fund, led by Prince Mohammed, is one of the largest institutional shareholders in Live Nation, with a $1.4 billion investment.