The main Art Basel event is back in Miami after a pandemic break, with all its wacky glory, a dizzying list of celebs attendance, and hundreds of spin-off shows that are already generating excitement, including a phenom child painter and a $4 million Banksy sale.
Andres Valencia, a ten-year-old modern artist, has virtually sold out his gallery at Art Miami. Two years ago, the San Diego-based artist noticed a cubist artwork in his living room and proclaimed, 'I can do that.'
According to a spokesman for Chase Contemporary, actress Sophia Vergara purchased one of his pieces this week, and Channing Tatum, Jordan Belfort, and artist Shepard Fairey dropped by his booth at the Art Miami event to check out his work.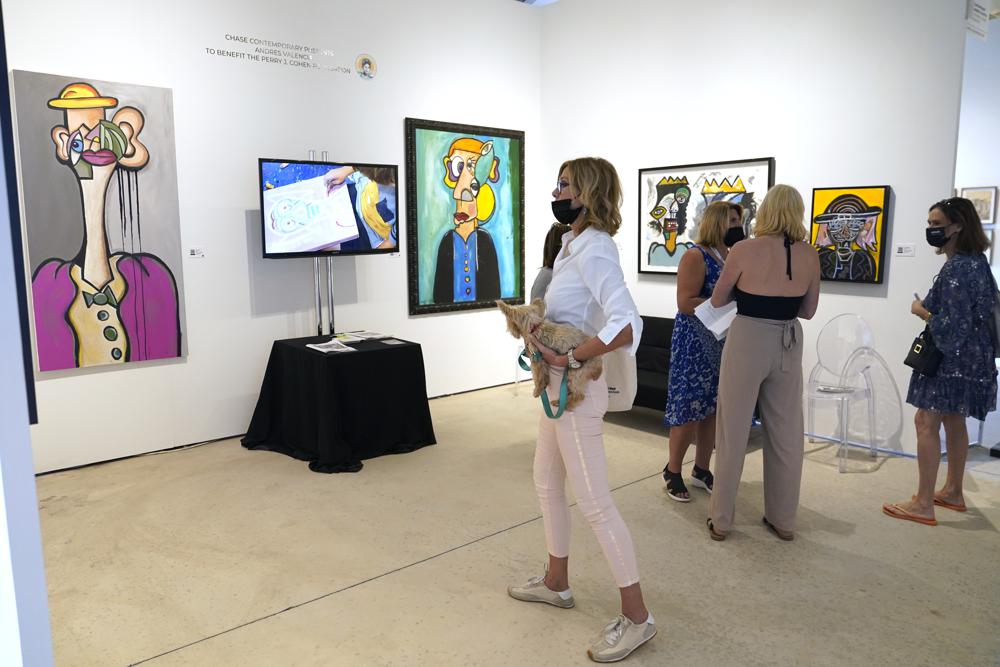 The proceeds from Valencia's works will benefit the Perry J. Cohen Foundation, which promotes the arts as well as environmental and wildlife education and preservation.
Maddox Gallery is also present at Art Miami, where it sold Banksy's Charlie Brown for $4 million on Tuesday. According to a gallery representative, this is the first year they've held a significant collection of Banksy canvases, including many original works.
Basel's prominent annual December art fair attracts collectors, socialites, and celebrities from all over the world. However, fashion has played a significant part in recent years, with Christian Dior holding its first-ever U.S. show in 2019 as an unofficial kick-off to Miami Art Week.
Louis Vuitton did the same on Tuesday night, with its first-ever fashion show in the United States. However, the unexpected death of its 41-year-old legendary designer Virgil Abloh transformed the show into a somber yet whimsical celebration of life, attended by Rihanna, Kim Kardashian West and her daughter North, Ye, the rapper formerly known as Kanye West, model Bella Hadid, Joe Jonas, Maluma, and Pharrell. At an after-party, Kid Cudi and Erykah Badu performed. Ivanka Trump and her husband, Jared Kushner, were also present.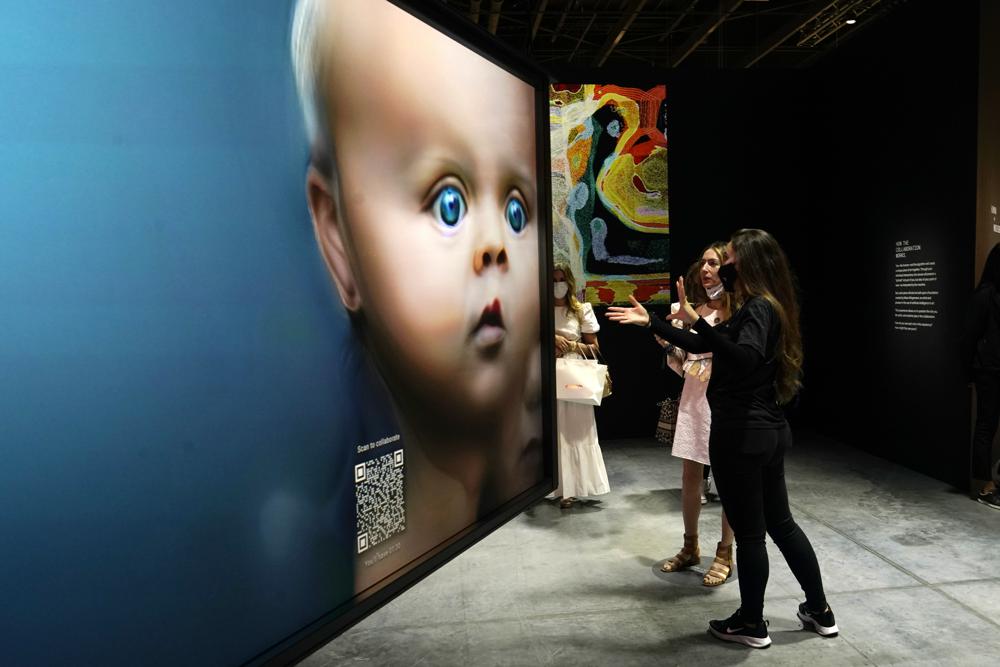 In addition, Chanel teamed with artist Es Devlin on a massive sculptural installation to commemorate its signature fragrance. Hundreds of plants and trees are being used to create a multi-sensory experience at Jungle Plaza by the fashion house. The installation is free to the public, but numerous well-known celebrities are anticipated to attend Friday's VIP dinner, which will include a top-secret performance.
Gucci is throwing a party to celebrate Mickalene Thomas' Monograph on Thursday night.
Alicia Keys, Lizzo, and Cardi B are also scheduled to perform this week. On Saturday, the rapper will unveil a new line of Vodka-infused whipped cream. This weekend's after-party performers include Migos, Meek Mill, Diplo, and Marshmello.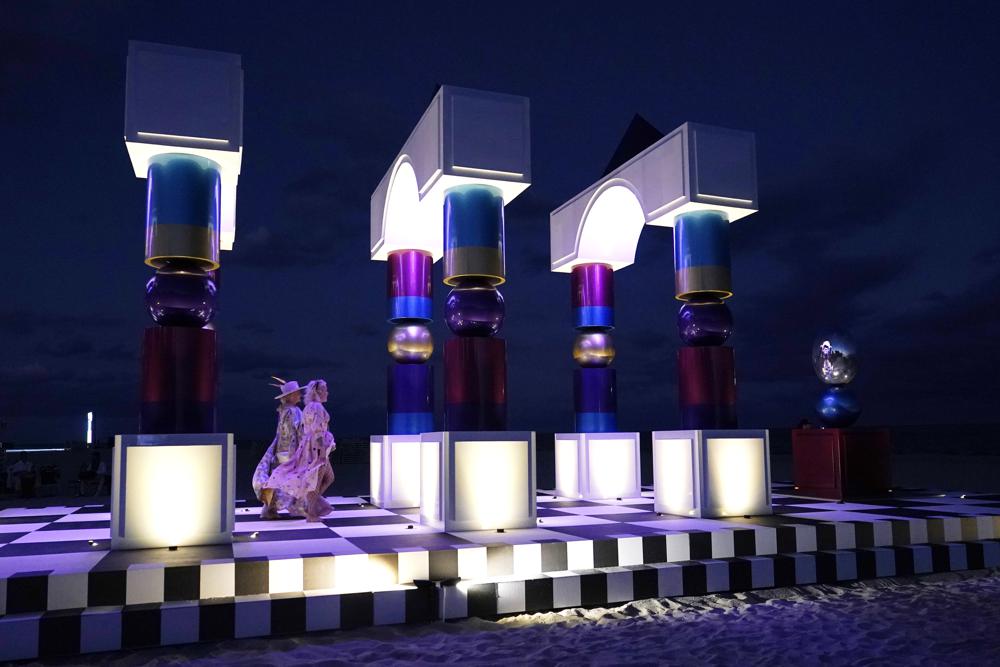 While Miami's art week attracts serious collectors, it also features the ludicrous, such as diamond and gold chicken wings. To advertise his eatery Another Wing, Miami's DJ Khaled released "bling wings" covered with 24-karat gold dust and edible diamonds.
A $2.9 million 18-carat gold bagel avocado toast is also available at Galerie Rother at Art Miami.
Martha Stewart was spotted in a gold coat and walking cane at Komodo restaurant, and the Denver Nuggets and Venus Williams drank all night at Pharrell and David Grutman's restaurant Swan.
Hailey Bieber, Olivia Rodrigo, Brooklyn Beckham, and Nicola Peltz were spotted at Papi Steak savoring drinks and caviar, while Camila Cabello was spotted in Wynwood's famous art neighborhood on Monday for an event at Wynwood Walls to commemorate 14 new artists with paintings and sculptures.